Nuclear bailouts benefit shareholders, not PA ratepayers
Citizens Against Nuclear Bailouts urges lawmakers to see through report; protect competition, ratepayers from harm of nuclear energy bailout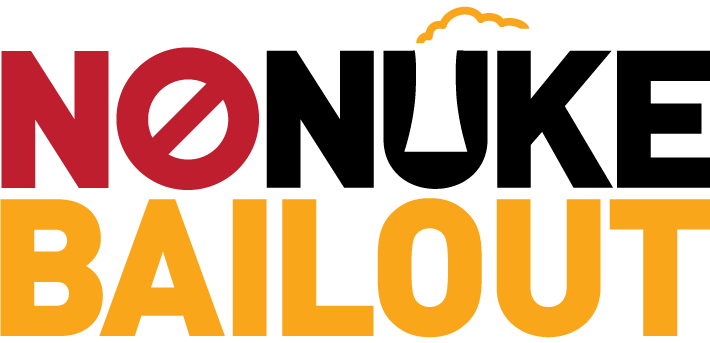 HARRISBURG, Pa. (Nov. 29) – Citizens Against Nuclear Bailouts — a diverse coalition of Pennsylvania citizens' groups, power generators, and energy, business and manufacturing associations — has issued the following statement in response to the Nuclear Energy Caucus report, which outlines potential legislative actions intended to bail out certain nuclear power generation facilities in Pennsylvania.
Corporations of an already profitable nuclear industry continue to go door-to-door at state capitols across the country looking to pad their shareholders' pockets with bailouts from hardworking citizens to increase their own profits. From Illinois to New York to New Jersey, the nuclear industry will already benefit from more than $1.1 billion in bailouts every year as it descends on the capitol in Harrisburg with hands out yet again asking for more money.
Today, the Nuclear Energy Caucus released its report based on testimony delivered primarily by the nuclear industry itself. While we appreciate that the Nuclear Energy Caucus was formed to better understand Pennsylvania's competitive energy markets, this report takes a singular view of a complex issue without input from consumer groups, state and federal regulators, independent power generators and, most important, ratepayers, who are benefiting from the state's deregulated electricity markets.
Pennsylvanians are prospering more than ever thanks to a deregulated market, a diverse energy portfolio that includes nuclear energy, the growth of energy-efficiency technology, and a rise in cleaner natural gas and renewable power generation. The benefits of a competitive market will continue with no disruption to service. PJM Interconnection, a regional transmission organization, has publicly testified at a Nuclear Energy Caucus hearing that there is no concern over grid resiliency or reliability — a statement at odds with the picture the nuclear industry has attempted to create in an effort to secure a bailout.
Our coalition values all sources of power generation; however, regulators at all levels have confirmed that the markets are working and that the electricity grid will remain reliable and resilient, calling into question the need for any policy change that would destroy the state's competitive electricity marketplace.
Further calling into question the need for a bailout is the fact that Exelon, Talen and FirstEnergy have yet to open their books and provide clear evidence regarding the profitability of each nuclear power plant in the state. Earnings reports and dividends to shareholders, coupled with recent subsidies received from Illinois, New York and New Jersey totaling more than $1.1 billion a year, do not justify asking Pennsylvanians to pay higher electricity prices to subsidize one industry over others.
The nuclear industry will argue that Pennsylvania can't afford to do nothing. The fact is that competition, innovation, energy efficiency and sustainability are driving an electricity grid that is more diverse than ever and an environment that is improving every day. Citizens Against Nuclear Bailouts will continue to ask the state Legislature to heed the call of our members and ratepayers in Pennsylvania who have overwhelmingly said they refuse to pay more to prop up nuclear corporations that are failing to compete.
Hear what our members are saying:
"Adding a new nuclear bailout 'tax' will increase energy costs and make it even more difficult to keep and attract Pennsylvania manufacturing jobs. Nuclear subsidies would create job risk for the over 30,000 employees of IECPA member companies alone. Pennsylvania consumers have already paid billions in costs for these nuclear plants during the deregulation of the electric industry. We should not have to pay for the same plants again!"
— Rod Williamson, executive director, Industrial Energy Consumers of Pennsylvania
"Low wholesale power prices are not a problem for Pennsylvania consumers. Older adults and their families simply can't afford any new subsidies that would raise electricity rates for customers of utilities with noncompetitive nuclear power plants. What's more, Pennsylvania consumers shouldn't pay higher rates to subsidize plants that also provide power to neighboring states."
— Desiree Hung, advocacy director, AARP Pennsylvania
                                                                                      ###
Contact:  Steve Kratz - Kratz@thebravogroup.com - 717-433-5169
---
Click here for downloadable, broadcast quality soundbites.